Helping Your Children find Success
Teaching and Caring for your Children since 1948
Established in 1948, Darnall School is a learning center designed to provide love, care and education to children ages 6 weeks to 12 years old (After school care). We are focused on developing the whole child by meeting your child's specific needs. We believe in hands-on learning in a loving environment that is filled with stimulating educational experiences. Our programs encourage your child's self-esteem, positive self-image, expression, communication, as well as physical and mental development. Nurturing the needs of every child's mind, body and spirit is our goal.

Darnall School believes that…
• Children learn by using their senses
• Each child learns and develops at his/ her own pace
• Children learn through language while developing language skills
• Children need hands-on experiences with a wide variety of materials.
• Partnering with you is essential to your child's development and learning.
Why Choose Darnall School?
We realize parents have many childcare options available. Darnall School provides the care that focuses on days filled with nurturing, loving, adjusting, learning, experiences, and fun- key components to quality childcare. We are your "Little Schoolhouse on the hill."
Our curriculum focuses on social and emotional character education focusing on physical and cognitive skills, which align with preschool learning standards. From the classroom to the playground, we take advantage of every opportunity for children to learn values, such as respect, manners, friendship, kindness, and sharing.
Our philosophy empowers children to make great choices by giving them opportunities to explore and progress at their own pace. We teach children how to have great decision-making skills. Through this process, your child will learn and grow socially, physically, emotionally and intellectually.
Our staff is loving, caring and attentive to the needs of your child. Continuous training is provided which meets and often exceeds the standard for childcare services. We require our staff to participle in ongoing professional development programs to ensure the best for our children. Background checks, CPR and first aid skills are required for each and every employee.
Safety is also very important to us. We want you to drop off your child in a safe and happy environment and leave the rest to us. We have security on our entrances, a keypad check-in system, fire and safety procedures, risk management procedures and emergency procedures with are followed daily.
When you consider Darnall's you will experience the following at our childcare center
Over 70 consecutive years of operation
Small Community Settings
Low Ratios
Parent involvement
Activities for Building Self Help Skills
Advanced Learning
Potty Training Support
Play Centers to Promote Different Types of Learning
Safe, Clean and Happy Environments
Best of all- Happy children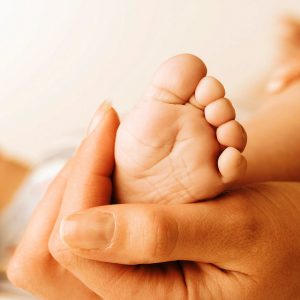 More than a Daycare
Our Staff is loving, caring, and sharing teachers who are passionate about young children. They are decimated to inspire, engage and awaken the wonder of every child. Why? You may ask. Your child starts learning from day one. We believe that exploration and play are essential to early childhood development. Our curriculum is designed to maximize learning and help your child prepare for a happy and productive future.
Our teachers receive a minimum of 25 hours of ongoing early childhood education yearly and are members of the TAPP registry through ASU.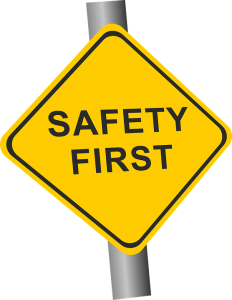 Safety of your Children
Safety is a priority at Darnall School. We want to provide you with a safe, healthy environment in which you can feel worry-free when you drop off your child at our doors. With this in mind, every teacher is CPR certified and trained in first aid, and background checks are completed on every employee.
Our security system only allows parents to enter the building using their assigned code, then an authorized check-in on our keypad is required to gain access throughout the building.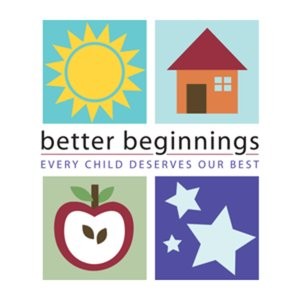 Better Beginnings
Quality child care begins with a safe, loving and healthy environment. It is our goal to provide a healthy, secure place where your child is nurtured and loved through caring play and communication. We appreciate that you are sharing your kids with us and believe in treating every child with kindness and respect. It is our job to partner with you in your child's education and development.
We are Better Beginnings certified.