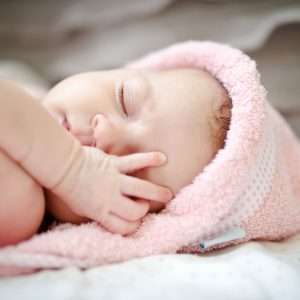 Infant and Baby Care
6 weeks to 12 months
Our infant and baby care program is geared to meet your child's social, emotional, physical and intellectual needs. Darnall School is more than a daycare — Your child starts learning from day one and we believe that exploration and play are essential to early childhood development. We start preparing your child for preschool and the challenges of their future from day one. Infants will start preparing for preschool and explore key developmental milestones. It is our goal to
Babies feel safe, secure, and happy in our infant daycare room where our loving and caring teachers create a bond and develop trust with children
We provide your child with:
Nurturing, safe and happy environment
Educational toys & stimulating activities
Exclusive age-based curriculum
A variety of learning experiences
We believe that:
Infants learn by using their senses
Each child learns and develops at his or her own pace
Infants learn through language and movement while developing skills
Infants need hands-on experiences with a wide variety of materials
Partnering with you is essential to your child's development
Our Classrooms
You're busy working. We understand! That's why we partner with you to provide the best care for your child to discover and learn daily. This starts with a great learning environment packed with personal care and individual attention geared to your child's specific needs. Our classrooms offer a warm, secure location where infants receive personal individual attention.
Ages and Stages- Milestone Based Curriculum
Our curriculum for early education includes intentional planning and regular assessments to enable our teachers to create experiences based on what your infant is ready to learn. The stimulating environment helps form a foundation for learning in such areas as the cozy area, exploration area, movement area, sleeping area, and a feeding area.
Our exclusive milestone-base curriculum focuses on 6 areas of development…
Cognitive
Emotional
Communication
Fine Motor
Gross Motor
Social
Developmental Milestones
We help you discover developmental milestones in your baby's first 12 months. We build on the infants' curiosity and drive to understand their world.
Cognitive Skills:
Infants are building their memories, learning to develop words and learning to recognize familiar sounds. They are exploring different textured materials with their hands and mouths.
Emotional Skills:
Darnall School provides a great place for infants to grow, feel safe, secure and happy. Loving experienced and caring teachers bond and develop trust with our infants.
Communication Skills:
Infants learn how to express wants and needs by developing communication skills. Sign language is also incorporated into our program to help advance those communication skills. We talk, sing, read, dance and play with our infants
Fine Motor Skills:
Fine motor skills are developed in the small muscle groups like those in our fingers and hands. The teachers encourage our infants to learn to grasp items and food at an early age. They learn to wave hello and goodbye, blow kisses, clap, smile, and explore all textures of objects with their hands.
Gross Motor Skills:
Gross motor skills is the development of the large muscle groups as those in the legs and arms. Darnall School teachers encourage our infants to learn to hold up their heads, roll over, crawl and pull themselves up. Tummy time, walks around the room and center, listening to music, and talking are all important parts of our day.
Social Skills:
Social skills are such an important part of our day. Teachers talk, smile, make eye contact, imitate facial expressions while holding and rocking our infants. We all practice and model good manners and proper social skills while with the infants. Strong friendships begin to develop with teachers and infants.